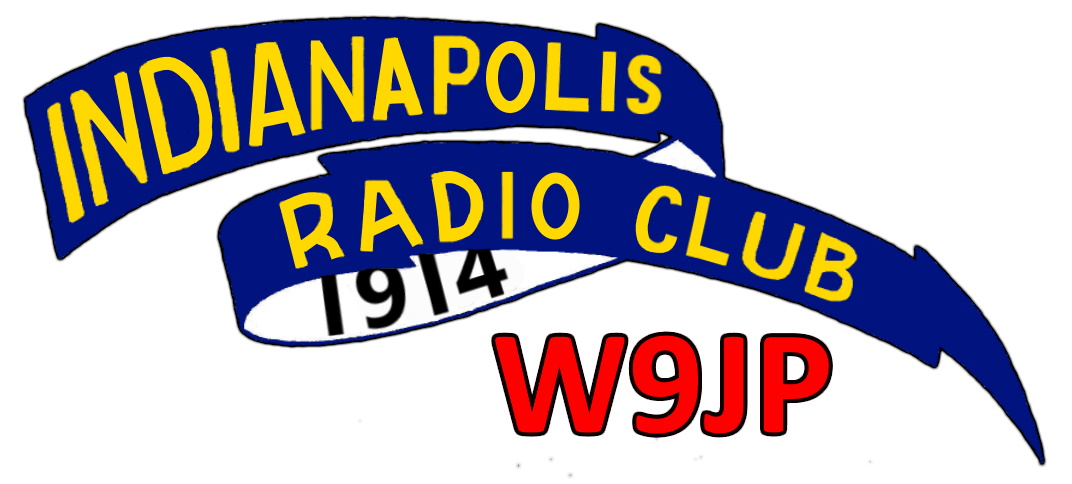 The Indianapolis Radio Club is a general interest ham radio group that was founded in 1914 and has met continuously since that time.
Indianapolis Radio Club meetings
IRC meetings begin at 7:30 PM on the second (2nd) Friday of each month except for July and August. Meetings are preceded by a "meet and greet time" beginning at 7:00 pm. In-person meeting locations will be announced. When not meeting in person, our meetings are held using the ZOOM software platform.
The Indianapolis Radio Club Station W9JP is co-located with the IVY Tech ARC Club Station W9IVY at the Meridian Street Campus IFC building
Meetings and Announcements :
Announcements



Please send to the webmaster any updates PDQ for Indianapolis 500 Mile race practice starting this week
MRN Radio 454.0000
Race Control 468.8250
TV Broadcast 450.6375
PA 455.1375
NBC TV 450.6750
Check Twin Power Scanners for 500 mile race scanner information (https://www.twinpowerscanner.com/frequency.html)
Another web site for INDY500 frequencies suggested by club member http://indymotorspeedway.com/scanner-freqs.html#irl


June 10: Annual Auction at Salvation Army EDS, 4020 Georgetown Road, 6254 If members have items to list ahead of the auction date on the radio club equipment page send a picture of reasonable size and a estimated "ebay" price to the webmaster. This action maybe helpful to new hams looking for equipment. Pictures of equipment "lots" or combo boxes are also welcome.